FREE 1-CREDIT CE WEBINAR
"What you never knew about tooth sensitivity…and how to effectively treat it!"
Call 866.763.7753 to obtain authorization code for FREE CE credit
Now Available Online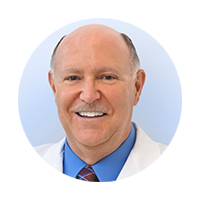 Presented by Rod Kurthy, DMD
Webinar Description
If you're a practicing dentist, sensitivity is a thorn in your side…period. We're all frustrated with sensitivity. I'm talking about chronic sensitivity (and unhappy patients), sometimes ending up in endodontic therapy, after new crowns are placed. And sensitivity after direct restorations. Sensitivity during and after hygiene procedures – and acute sensitivity after periodontal treatment, including surgery.
What about patients with super-sensitive exposed roots due to gingival recession? And of course there are simply those patients who constantly complain that their teeth are sensitive in general. Oh… and let's not forget about the complaints of sensitivity during and after whitening procedures.
But did you know that if you really understood everything there is to know about sensitivity, all the various reasons it happens, how various desensitizers work, when and how to treat all of these types of sensitivity… and especially how to prevent it, you (and your patients) could breathe a huge sigh of relief?
Well, take heart. This webinar will teach you things you never knew before. And following the suggestions in the webinar will promptly lead to that needed sigh of relief!
Learning Objectives
After completing this webinar, participants will understand:
» The two causes of / how to treat / and how to prevent / dentinal hypersensitivity found with:

General sensitivity
Exposed root sensitivity
Post restorative (including crowns) sensitivity
Hygiene and post periodontal surgery
Teeth whitening

» Why some teeth end up requiring endodontic therapy at some point after new crowns and other restorations – and how to prevent that from ever happening again.
» How various desensitizers work, and what to look for in the ideal desensitizer.
» Why some patients are more or less susceptible to sensitivity.
» Why teeth whitening sensitivity occurs, and how to prevent it.
» What causes whitening zingers and how to prevent them.
Speaker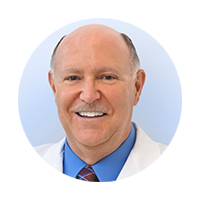 Dr. Rod Kurthy, Developer of the KöR Whitening System
Rod practices in Irvine, California. He graduated with highest honors from Fairleigh Dickinson University School of Dentistry in 1978, and completed a GP residency at Newark Beth Israel Medical Center. Rod's 42 years of research & development include laser and surgical periodontal bone regeneration; endodontic surgery, including bone regeneration and repair of resorptive lesions; teeth whitening; teeth sensitivity; development of several cosmetic techniques and impression techniques; and even credible, professional marketing techniques designed to attract only high-quality patients. His first participation in periodontal research was in 1976, and teeth whitening in 1977.
Dr. Kurthy is the recipient of many awards and accolades including the Mosby Scholarship Award; FDU Prosthodontics and Pediatric Dentistry Awards; the Omicron Kappa Upsilon National Dental Honor Society Gold Key Award and a commendation from the Chief Attorney of the United States Department of Defense for his role in supporting patients' rights in disputes with insurance carriers. Rod's efforts were directly responsible for forcing Blue Cross of California to correct their Explanation of Benefit comments to conform to accepted practice. In March, 2005, Rod was selected as the most respected member of DentalTown.com by over 60,000 of his peers.
Rod is an exciting and effective international lecturer and author of five popular clinical and dental marketing books. Rod has authored numerous articles in, and is frequently interviewed by dental journals and consumer magazines; has appeared numerous times on the covers of several widely-read dental journals in the USA; has been featured six times on national tape interview series; is a consultant to several popular consumer magazines such as People Magazine and has been a feature writer for Oxygen women's fitness magazine. He has been interviewed and featured numerous times in national media and was the personal dentist of the 1994 United States Men's World Cup Soccer Team. Most recently Rod has been widely known for his remarkable KöR® Whitening System.

Integrated Media Solutions Inc./DentalLearning.net is an ADA CERP Recognized Provider. ADA CERP is a service of the American Dental Association to assist dental professionals in identifying quality providers of continuing dental education. ADA CERP does not approve or endorse individual courses or instructors, nor does it imply acceptance of credit hours by boards of dentistry. Concerns or complaints about a CE provider may be directed to the provider or to ADA CERP at www.ada.org/cerp.

Program Provider
FAGD/MAGD Credit
Approval does not imply acceptance by a state or provincial board of dentistry or AGD endorsement.
2/1/2016 – 1/31/2020
Provider ID: #346890

Dental Learning, LLC is a Dental Board of California CE Provider. The California Provider # is RP5062. All of the information contained on this certificate is truthful and accurate. Completion of this course does not constitute authorization for the attendee to perform any services that he or she is not legally authorized to perform based on his or her license or permit type.
Dental Learning, LLC
500 Craig Rd, First Floor, Manalapan, NJ 07726.
You are subscribed to this communication as mbenedon@ims.co.
Please click here to modify your preferences or unsubscribe from future mailings.
We respect all unsubscribe requests. Thank you.