FREE 1 – CREDIT CE WEBINAR
The Science of Tooth Whitening
Call 866.763.7753 to obtain authorization code for FREE CE credit
Available Online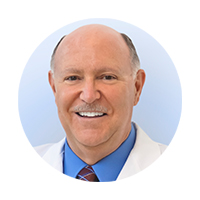 Presented by Rod Kurthy, DMD
Webinar Description
A good understanding of the science behind the treatments we provide, such as restorative dentistry, implants, oral surgery, and periodontal treatment, is necessary to make solid judgments on behalf of our patients. During this webinar, the science of tooth whitening will be reviewed, including the physics, chemistry, physiology and microanatomy of whitening and the results that can be achieved. In addition, the potential frustrations of sensitivity and unpredictability of tooth whitening will be discussed, including solutions that address these.
Learning Objective
After completing this webinar, participants will be able to:
Describe how and why peroxides make teeth whiter
Review the effect of design and fit of whitening trays on the outcome of whitening treatments
List and describe the variables that affect whitening gels, predictability and outcomes
Review the treatment of tetracycline stains, fluorosis, and other challenging cases
Speaker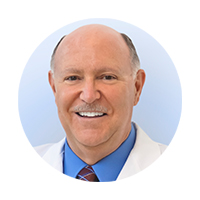 Rod practiced in Mission Viejo, California. He graduated with highest honors from Fairleigh Dickinson University School of Dentistry in 1978, and completed a GP residency at Newark Beth Israel Medical Center.
Rod's 40 years of research & development include laser and surgical periodontal bone regeneration; endodontic surgery, including bone regeneration and repair of resorptive lesions; teeth whitening; teeth sensitivity; development of several cosmetic techniques and impression techniques; and even credible, professional marketing techniques designed to attract only high-quality patients. His first participation in periodontal research was in 1976, and teeth whitening in 1977.
Dr. Kurthy is the recipient of many awards and accolades including the Mosby Scholarship Award; FDU Prosthodontics and Pediatric Dentistry Awards; the Omicron Kappa Upsilon National Dental Honor Society Gold Key Award and a commendation from the Chief Attorney of the United States Department of Defense for his role in supporting patients' rights in disputes with insurance carriers. Rod's efforts were directly responsible for forcing Blue Cross of California to correct their Explanation of Benefit comments to conform to accepted practice.
Rod is an exciting and effective international lecturer and author of five popular clinical and dental marketing books. Rod has authored numerous articles in, and is frequently interviewed by dental journals and consumer magazines; has appeared numerous times on the covers of several widely-read dental journals in the USA; has been featured six times on national tape interview series; is a consultant to several popular consumer magazines such as People Magazine and has been a feature writer for Oxygen women's fitness magazine. He has been interviewed and featured numerous times in national media and was the personal dentist of the 1994 United States Men's World Cup Soccer Team. Most recently Rod has been widely known for his remarkable KöR Whitening System.